Eko skola
2013.gadā Vaivaru pamatskola ieguva Zaļo karogu.
Vaivaru pamatskolas "Sajūtu dārzs"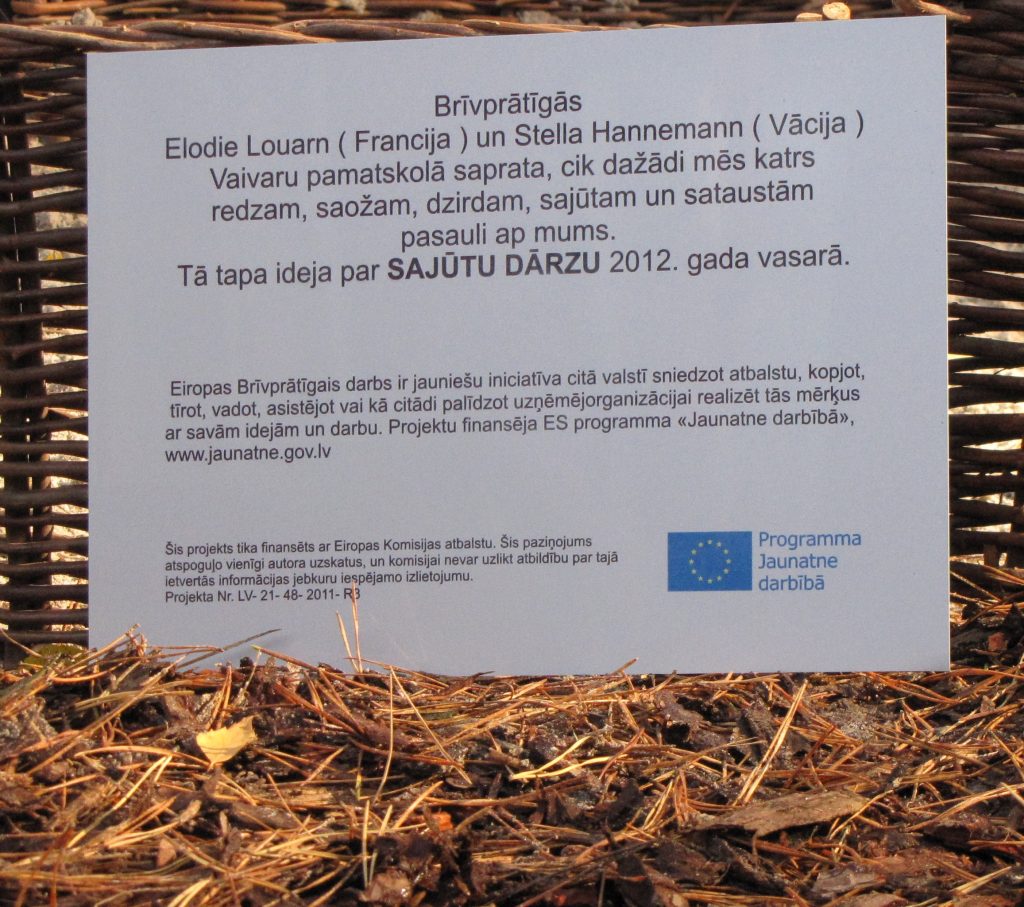 2012.gads Jūrmalā ir pasludināts kā dārzu un parku gads. Arī mēs Vaivaru pamatskola atsaucāmies šai brīnišķīgajai idejai un uzsākām veidot savu "Sajūtu dārzu". Visā pasaulē ir zināmi vairāki sajūtu dārzu veidi. Vaivaru pamatskolas "Sajūtu dārzs" ir tapšanas stadijā un vēl paši nezinām, kuram dārzu veidam tas vislabāk atbilst. Lielākais darbs ir izdarīts: izrauti vecie celmi, iekopta augsne, izveidotas taku robežas un iestādīti pirmie(52.gab.) daudzgadīgie augi. "Sajūtu dārza" tapšanā paīdzēja Vaivaru pamatskolas bērnu vecāki, kā arī brīvprātīgie Stella no Vācijas un Elodie no Francijas.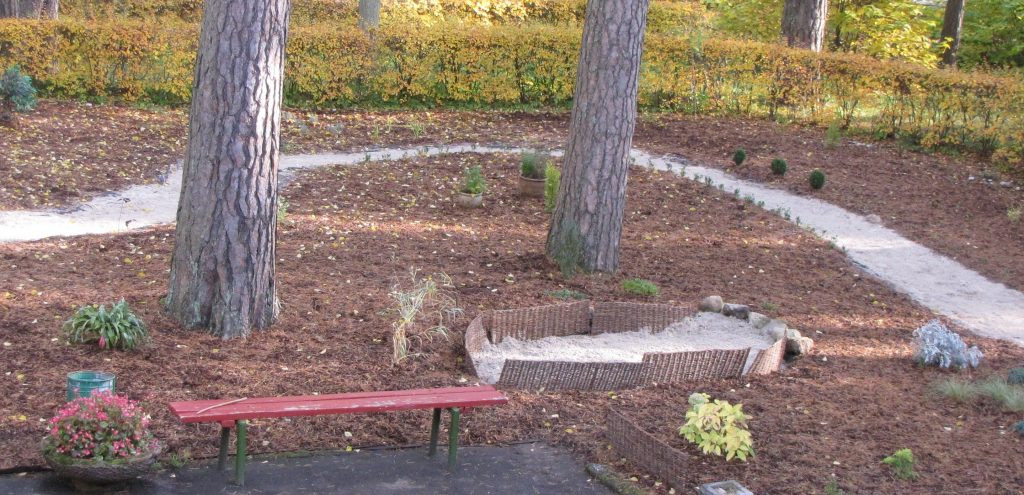 Vaivaru pamatskolas "Sajūtu dārzs"
EVS Project 2012 report : «Sense Garden»
Vaivaru Pamatskola
Latvia-Jurmala
Elodie Louarn and Stella Hannemann
As volunteers we, Stella and Elodie, were working for the school since the 7th of November. We were making activities in the afternoon for pupils every day, besides that Elodie worked in the second class during the hand craft lessons once a week.
An important aspect of vaivaru pamatskola is the inclusion of children with special needs, because of that with our second project we wanted to do something related to blindness- a garden you can experience with your senses.
On the 9th of may we presented the project idea during a parents which around 20 parents, plus teachers from the school attended. Five parents came to us afterwards and told us they wanted to take part in it.
We send an email to all of them to organize a meeting in which we discussed how we can realize this difficult project and made a sketch: we wanted a path with different grounds, to experience your touch sense, herbs and flowers for tasting and smelling, some wind chimes for listening. We had to talk a lot about money issues and practical things. A big problem was how to prepare the area of the garden and we came to the conclusion that we had to take the grass of not with machines, but with our hands.
During the next weeks (11th until 22nd of June) we were busy preparing the ground, taking the grass out and putting soil. We had help by one mother, some teachers and 5 pupils from school.
The week after we started to build the path of the garden and bought and planted the first flowers and herbs. During the next weeks we finished the path, created little sand pools and put more and more plants into the garden. We worked a lot with teachers, parents and children and also prepared soup during our working and enjoyed the time together.
With this project we not only created a garden but also brought the people from Vaivaru Pamatskola together to create something for the school altogether.
All in all next to us volunteers 35 people were involved in this project (see the list) like teachers, children and parents.